Let op! That's Dutch for «watch out» – and this is where I tell you that the studio is on hiatus from July 1, 2013, until late next summer. I am taking a year off client work to study typeface design in the TypeMedia master program at the Royal Academy of Art (KABK) in Den Haag, NL. I will not be available for any work until at least August 2014.
If you are an existing client and need some information or files during this time, you can of course contact me. Otherwise, if you are looking for a graphic designer, I generally recommend my studio neighbor Sylvia Pfeiffer / Formsache, and my young friends at Love Letters, all in Basel. If you need a web designer/developer, I recommend Marc Rinderknecht / kobebeef in Zürich.
Tot ziens! (You find out what that means.) :-)
---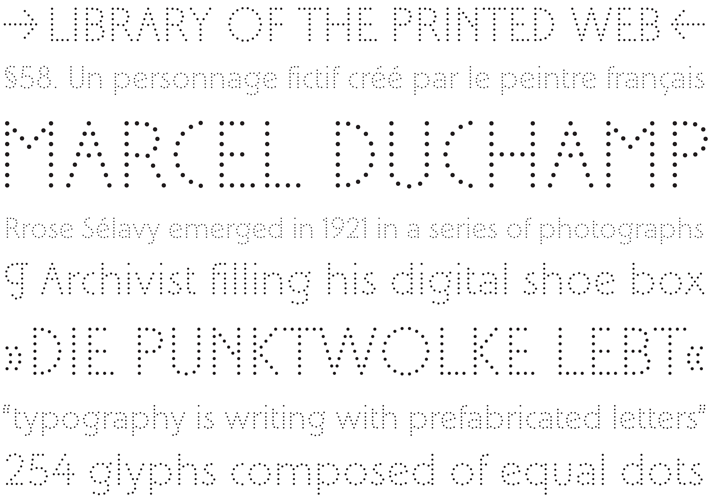 Just launched: Sélavy
Sélavy is the result of a serendipitous collaboration with Paul Soulellis. For his project Library of the Printed Web, Paul was looking for a dotted typeface reminiscent of the punched-out caps on Marcel Duchamp's 1934 Green Box (LA MARIEE MISE A NU PAR SES CELIBATAIRES MEME). As Paul could not find a typeface close enough, I was spontaneously tempted to make one. This is it. (Paul's beautiful blog post also reflects on the process.)
While there are some very good dotted typefaces, many of them are either dotted styles of existing typefaces, or else follow a somewhat generic and clean typeface construction. By contrast, Sélavy (named after Duchamp's pseudonym Rrose Sélavy) is a dotted typeface that does not follow a non-dotted model, is quirky enough, and exploits its dotted character for instance by forming spontaneous «ligations» between letter pairs like fi or fl, but also EE or LL. (Or FTW!) It is quirky (especially in the caps) and recognizable, but pretty legible also in non-huge sizes (whereas if set very large, it tends to disintegrate into a pattern of dots).
In addition to being used by Paul in his abovementioned project, we are simultaneously releasing Sélavy to the public as a free font under the SIL Open Font License. And we are not only making the ready-to-use font file available but also the source UFO file, making it easy for those with access to type design software to generate new instances of the design.

---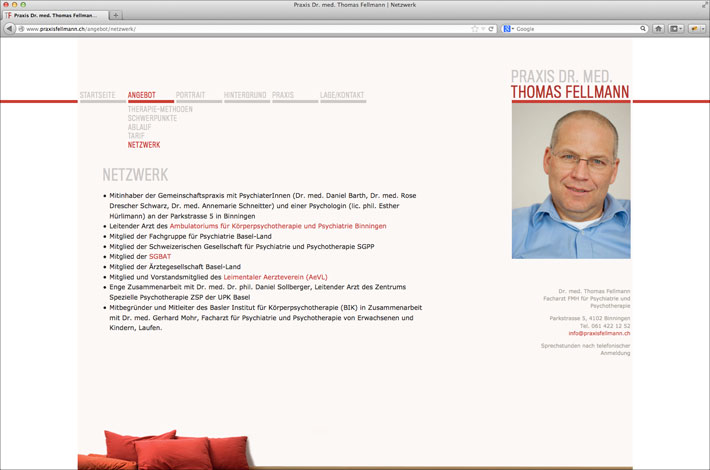 Just launched: On his new website, Swiss psychiatrist and psychotherapist Dr. med. Thomas Fellmann presents his work and his practice in the Basel area. In a field where dedicated websites (especially ones professionally designed) are still somewhat rare, it was an interesting challenge to find a form that would feel calm, clean, professional as well as approachable. The layout is flexible within a certain range to accommodate different screen widths. I have designed the website and built it on the basis of ProcessWire CMS. Typefaces: Titling Gothic FB Condensed, Verdana; photography by Philipp Suter.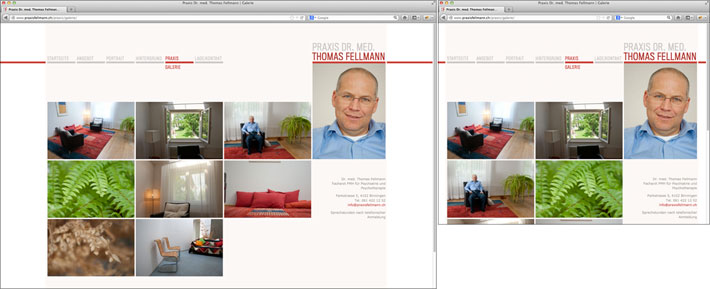 ---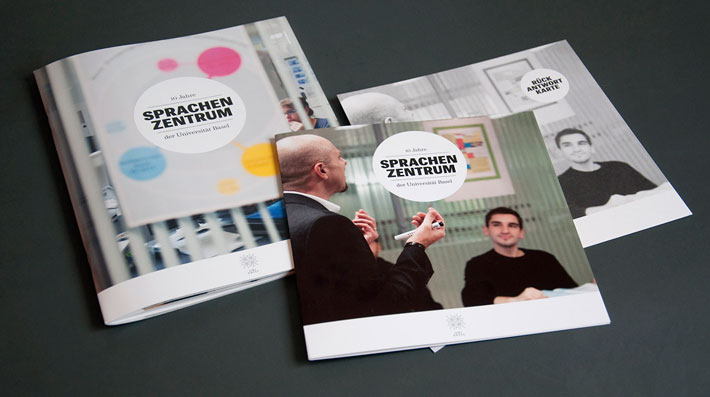 Fresh off the press: Basel University's Sprachenzentrum (Language Centre), its central language teaching/training facility, is celebrating its ten-year anniversary. What started out as a little place staffed by one person has developed into a bustling centre of learning, teaching, and lively exchange. A brochure was made to celebrate the anniversary and look back on the Sprachenzentrum's history; through 18 texts (in different languages) and 12 large photographs by Christian Flierl, it presents a multifaceted image of the Sprachenzentrum, this «small world which unlocks many worlds». It was a joy to design this fine 36-page brochure, printed on two different stocks – along with the accompanying invitation card.
Typefaces: Siri, Eames Century Modern, Scotch Modern/Micro; Paper: Tempo & Munken Lynx Rough; Production: Schwabe AG, Basel/Muttenz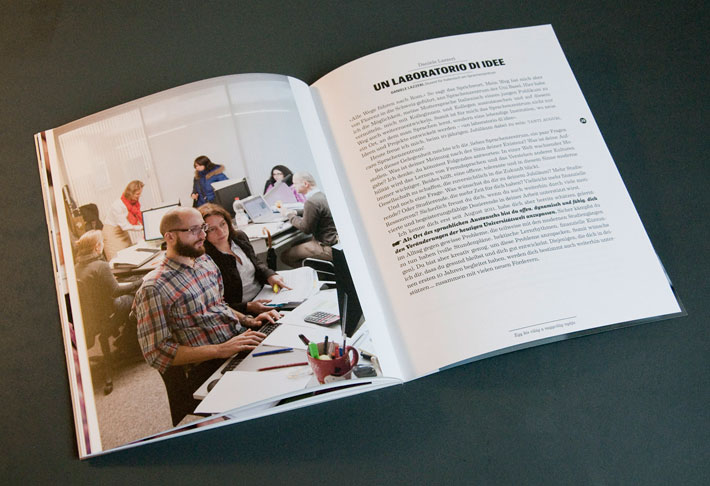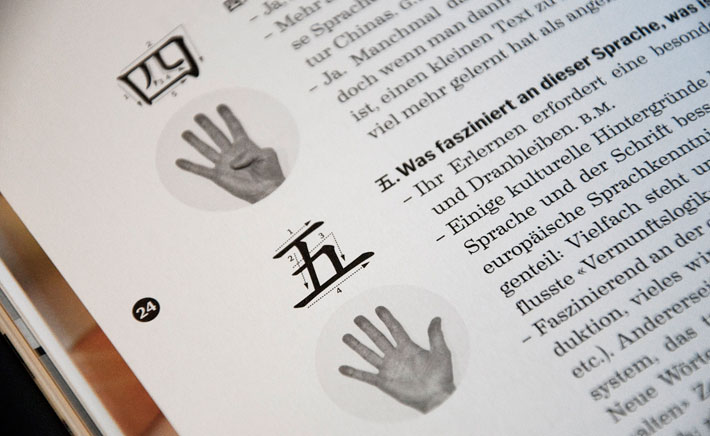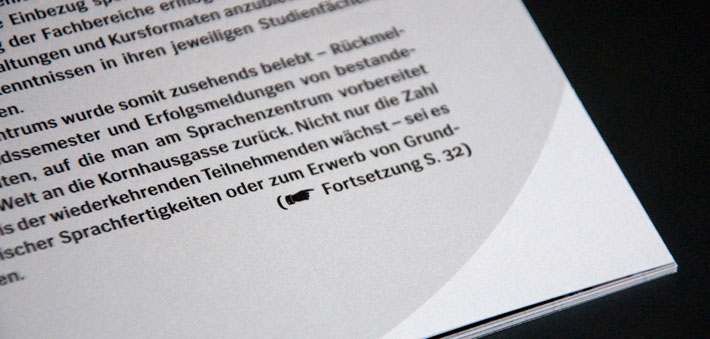 ---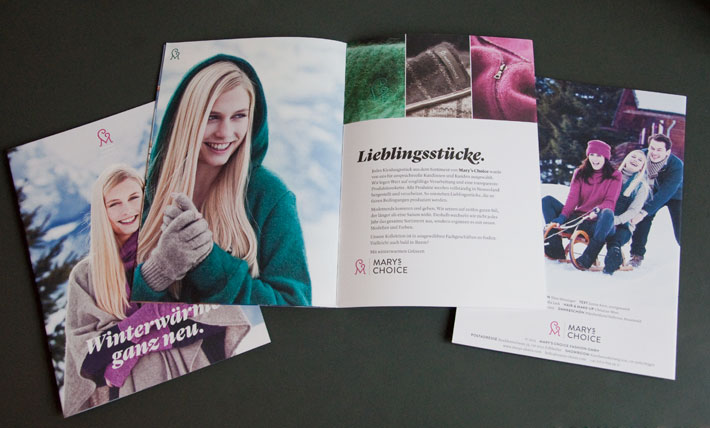 Just launched: Fine knitwear made of Merino wool, possum hair, and silk: In New Zealand, this snuggly soft, extra light, comfortable and wonderfully warm material is well-known and loved; in Switzerland, it' still largely unknown. The new label, Mary's Choice, presents a collection of fine NZ-made knitwear from exactly this material especially for the Swiss/European market, due to hit exclusive boutiques for Winter 2013/14.
I was excited to get the opportunity to design the entire concept of the new label – concepts for imagery, layout, and typography, and of course the logo; on this basis, I've designed an image brochure, a product catalog, various cards, clothes labels, stickers and so forth; and I have been very happy to compose and coordinate a great project team together with the client: Janine Kern / wortgewandt (copywriting & editing); Marc Rinderknecht / kobebeef (web design & development); Claudia Link (photography); Christian Merz (hair & make-up). Oh, typefaces used are the wonderful Lyon Text & Display alongside Brandon Grotesque.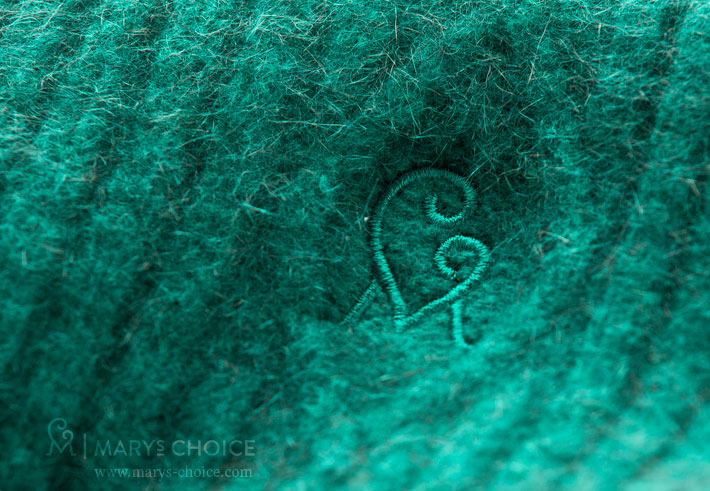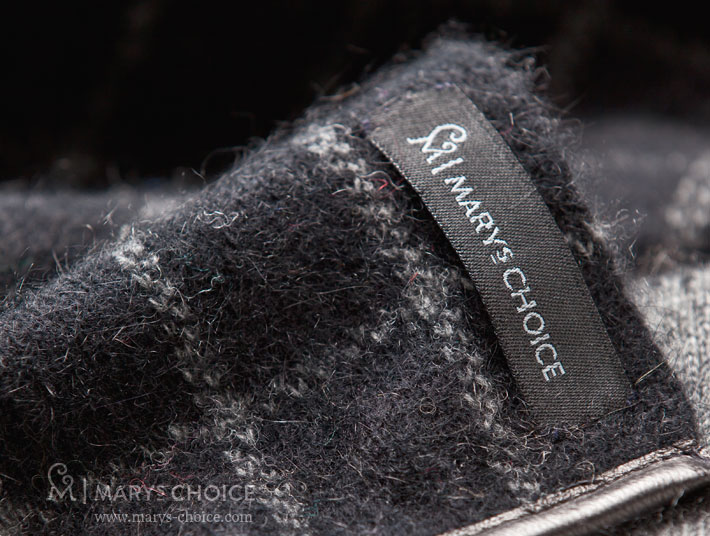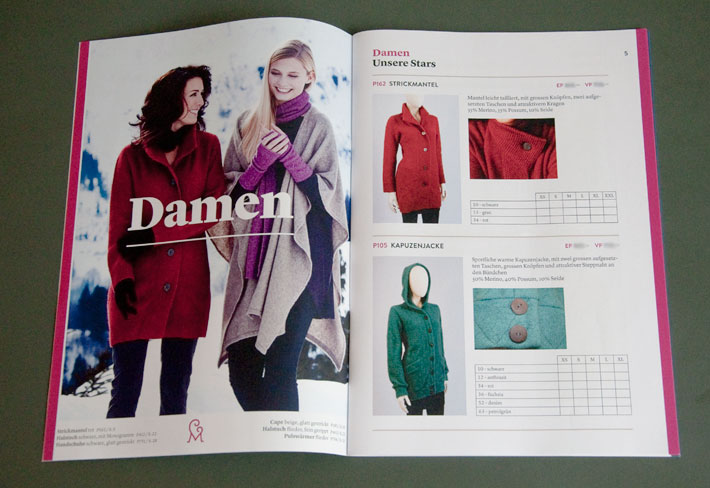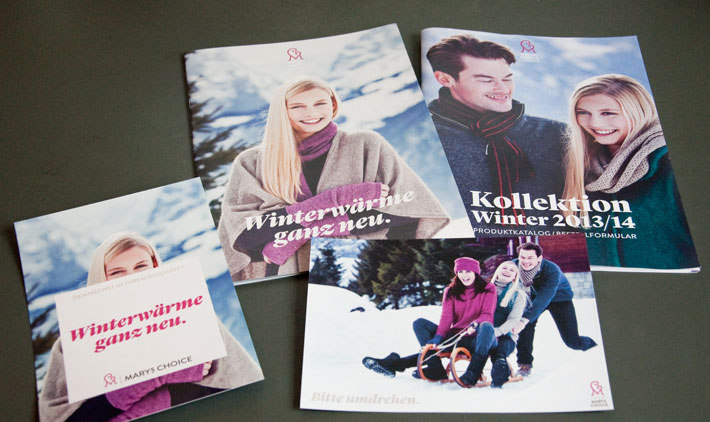 ---
Various self-initiated things:
stringmaker, a simple online tool for type designers, useful for generating spacing and kerning test strings.
daily typesketch (collection of daily sketches)
pixels in the wild, a loose and growing selection of «pixelated» (mostly) letters outside of computer screens – from crocheting to colored bricks.
Nina's Miscellany, a Tumblr of things I find, and find interesting, or beautiful, or otherwise worth keeping.

Upcoming speaking engagements:
Kerning Conference (Faenza, Italy), May 3, 2013
Ampersand Conference (Brighton, England), June 28, 2013

---