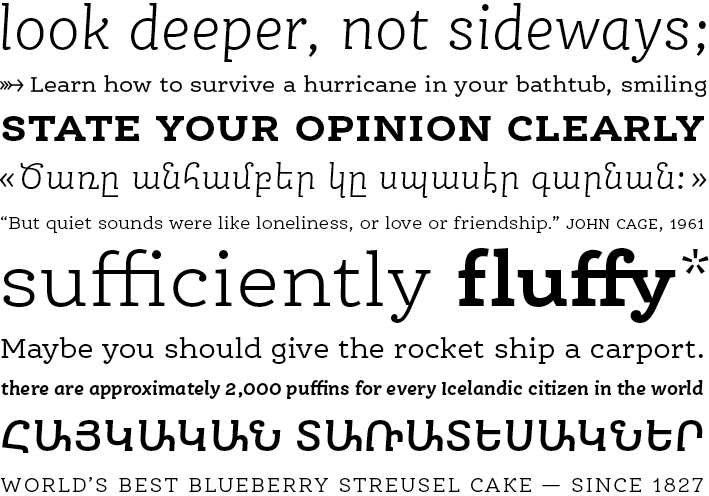 FF Ernestine: After three years of work, I was thrilled and happy to announce the release of my first commercial typeface, FF Ernestine, in late 2011. This friendly-but-robust monoline text font family is available through FontFont. The family contains eight styles in total, covering my Latin base design plus an Armenian character set contributed by Hrant Papazian.
I have also prepared a little website with typeface showings, additional information, and a link to the font; please visit ErnestineFont.com. And you might want to watch @ErnestineFont on Twitter, too.
FF Ernestine was featured in various «Best-Of» lists, and was selected for the Communication Arts Typography Annual 2012. Vem, Hrant Papazian's Armenian part of the Ernestine typeface, has been selected for inclusion in the inaugural «Type Annual» of the British magazine Creative Review.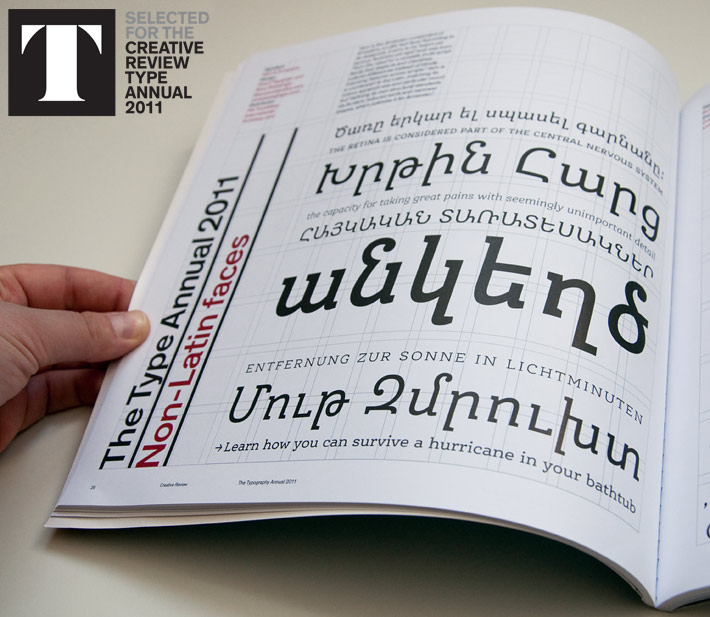 ---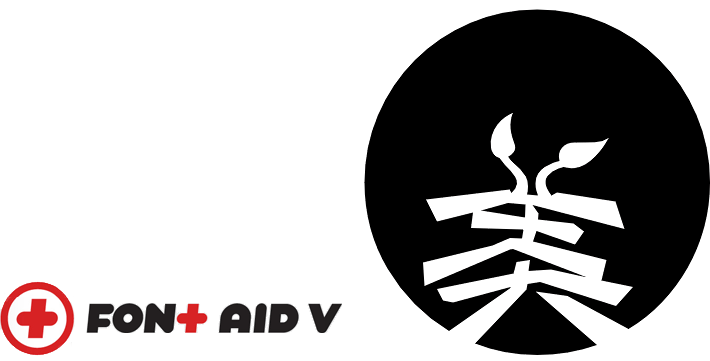 Font Aid V: The fifth instalment of the benefit font project «Font Aid» has been launched to benefit relief efforts after the earthquake, tsunami, and nuclear desaster that hit Japan in Spring 2011. Almost 300 designers have contributed single, mostly rather illustrative glyphs revolving around Japanese themes. My glyph, pictured above, is an interpretation of the kanji for beauty, 美, almost reduced to rubble but with new hope, new life, sprouting from and completing it.
Beauty was what stunned me most when I spent some time in Japan myself a few years ago; I found a foreign, sometimes impenetrable, yet perfectly graceful and balanced form of beauty in so many things. And I believe that after destruction has hit, finding, seeing, and re-creating beauty in things can be a key to healing.
The font is available from MyFonts for (at least) US$ 20. All proceeds from font sales are donated to benefit the relief effort in Japan.
---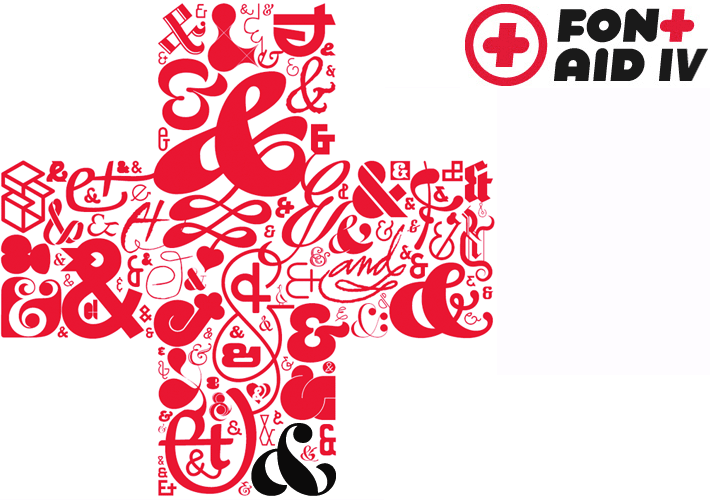 Font Aid IV: Coming Together. The armless ampersand shown black above is my contribution to this slightly unusual benefit project to aid Haiti after the devastating Earthquake. Hundreds of designers from around the globe came together quickly to make a font consisting entirely of ampersands. This wonderfully eclectic compilation is for sale for $20 through MyFonts, FontShop, Veer and Ascender Fonts; all proceeds go to Doctors Without Borders.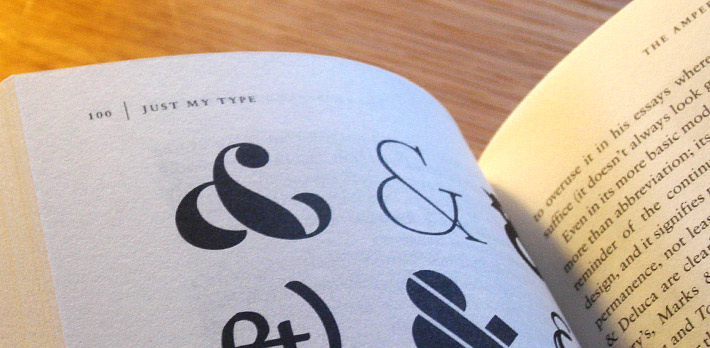 My ampersand featured in «Just My Type: A Book About Fonts» by Simon Garfield, London: Profile, 2010.